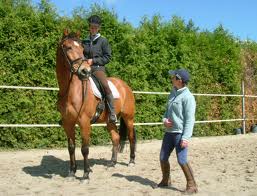 The 15, 16 july 2012, I have the joy to welcome Ylvie Fros to Denmark.
She lives in Holland where she educates teachers in "how to teach".  She is her self an Level 2 instructor in "Centered Riding" and  as well an instructor in The Academic Art of Riding.
This is a fantastic opportunity to instructors to improve there quality teaching.
15 July:
Theory: Learning styles of the pupils & Different ways of presenting your lesson
-Practical: Teaching each other riding lessons while taking into account the learning styles. Feedback round.
*Lunch*
-Theory: How to build up your lesson
Practical: Teaching each other & feedback rounds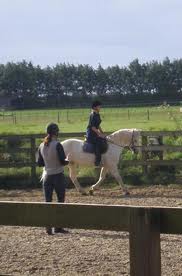 16. july:
-Theory: Verbal instructions and non-verbal communicationPractical: -Teaching each other & feedback rounds
*lunch*
-Afternoon theory on entrepreneurial skills; how to develop your business.
-Writing your business plan
-Elevator pitch
-Marketing: -Internet: websites and social media
Price: 1850,- kr / 249 Euro, Price is including lunch both days.
Date & time: The 15,16 July from 9 am to around 5 pm both days.
Place: Lillemarksgyden 13, 5560 Aarup, Denmark
Stay: You are welcome to put up your tent, or you can stay at this holtel, wich i near by: www.fjelstedskovkro.dk
For questions and sign up:
Please contact Julie Strunge: juliestrunge1@gmail.com
Only 12 places available…. Your place is booked when your payment is registered.
Do you get prevented from coming to the clinic, the cost will not be returned, but you are welcome to sell your place to another person.
What else: On the 14 of July we have another interesting clinic about "How to find a new horse" witch also will be  in english: Please see: livsridekunst.dk