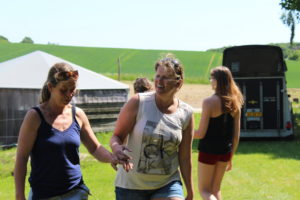 To support our horses in movement and to create a connection, we can realize it beautifully, by practising the embodiment of our intentions.
I am happy and honoured to guide my students in the 'Riding Art of Life -education'  to explore energy and the communication in their body-language in longing.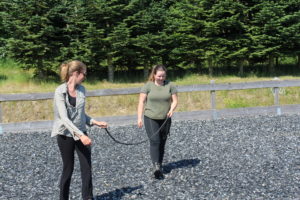 In the 'humanhorse session' we explore how to create and radiate energies like:
– Forward energy and calmer energy for the horse.
– Give that energy a clear direction.
– To not only think of 'leading' but feel both following AND leading at the same time.
– How to be aware of what the body already communicates clear, and what specific movement quality to improve.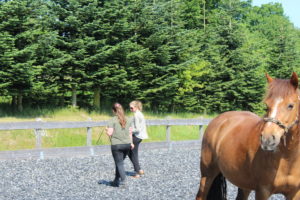 I JUST love these sessions and to see the horses being so thankful for us daring to take the time to explore what horses knows the best: How to communicate with clear and often invisible movements <3
"Allow the HOW to grow
and feel the connection flow and grow"
<3 Maja